NIO EYE SPECIALISTS RECOMMEND EYE CHECKUPS AT VARIOUS STAGES
There is a misconception among many people that children do not need regular eye care like elders. This misconception and ignorance can prove to be dangerous for kids suffering from eye infections or refractive errors. A child is equally prone to vision problems and eye diseases, which makes regular eye examinations extremely important.
NIO EYE SPECIALISTS RECOMMEND EYE CHECKUPS AT VARIOUS STAGES SUCH AS:

When child is 3 years old.
When the child enters pre-primary school.
When the child enters secondary school.
Whenever the child complains of pain, or severe irritation in the eyes.
In case of an external body/object entering the child's eye.
Regular checkups are recommended if the child's family has a history of eye problems.
If you find your baby developing unsteady eyes (Nystagmus) or starts squinting, or if you notice an abnormal 'glint' in your baby's eyes, visit a pediatric ophthalmologist immediately.
If your baby is premature, ensure that an eye checks – up is done during baby's stay in the hospital, then after one year, three year and five years.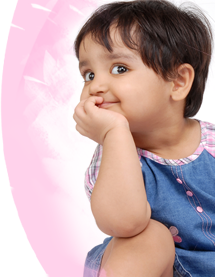 TO KNOW MORE ABOUT YOUR CHILD'S EYE CARE CONSULT OUR DOCTORS:
NIO is a super-specialty eye hospital in Pune committed to delivering high quality eye care with highly skilled and experienced doctors specialized in Pediatric Ophthalmology, Squint, General Ophthalmology.
For more information visit us at : nioeyes.com
DO CONTACT US IF YOU HAVE ANY SPECIFIC QUESTIONS. WE WILL BE GLAD TO HELP YOU.