---
Dear Friends,
Warm Greetings from the NATIONAL INSTITUTE OF OPHTHALMOLOGY Pune
NIO is pleased to announce this year's IN-PERSON edition of
PUNE EYECON 2022 "OVERCOMING OBSTACLES OPHTHALMOLOGY" to be held on
30th April (Saturday) & 1st May (Sunday) 2022, at the HOTEL HYATT PUNE, next to Aga Khan Palace, Nagar Road, Pune
This meeting has been organized under the aegis of the Maharashtra Ophthalmological Society MOS & Pune Ophthalmological Society (POS).  We are expecting around 400 to 500 delegates to attend this meet. The PUNE EYECON 2022 is part of NIO's efforts to tackle the escalating problem of Vision Impairment in our midst. With the best-in-class Speakers from India & Abroad, this conference would help bring the latest and the best practices in Ophthalmology, to all the practicing ophthalmologists.
The Scientific Committee has planned an exciting and varied scientific programme that will include plenary and thematic sessions, Grand rounds, Image-guided surgeries, 3D surgery, Debates, the thoroughly enjoyable Court Martial, promoting dialogue, debate, and healthy controversy. It will be an atmosphere where you can interact with colleagues and exchange ideas, learn new aspects of your special fields, making your experience a truly memorable one.
Looking forward to meeting all of you!
With Warm Regards,
National Institute of Ophthalmology

Maharashtra Ophthalmology Society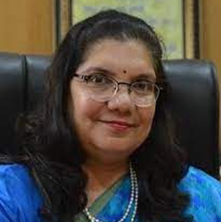 Poona Ophthalmology Society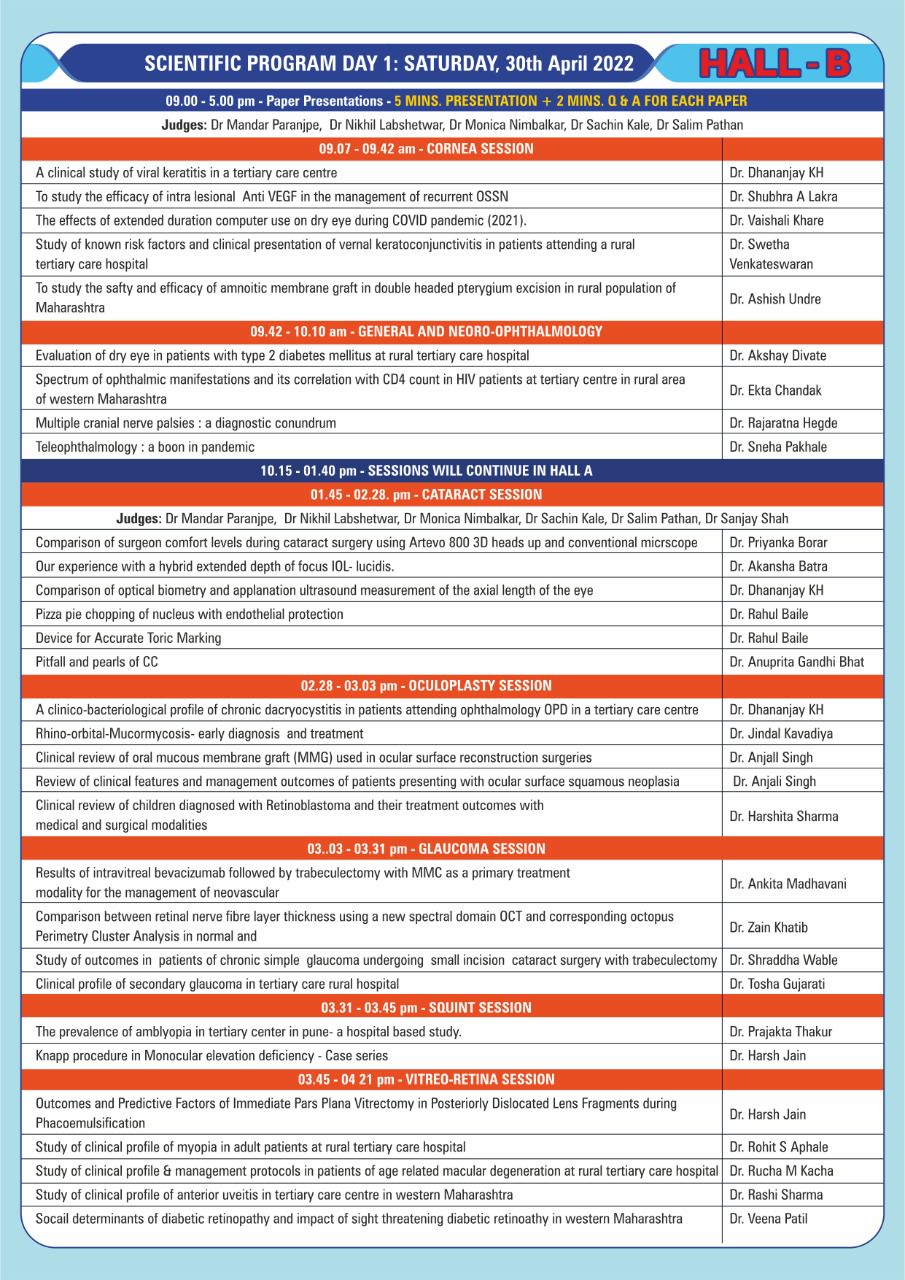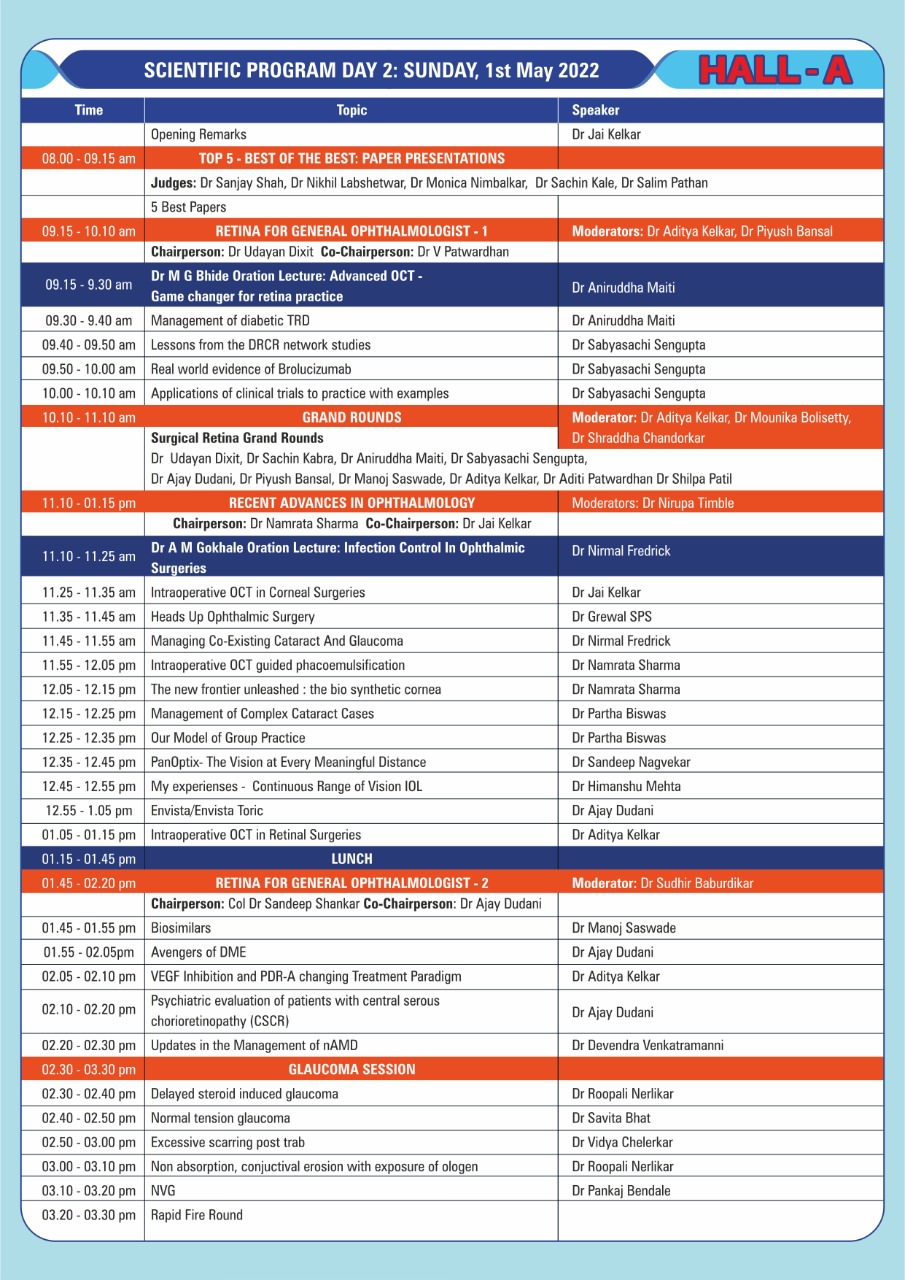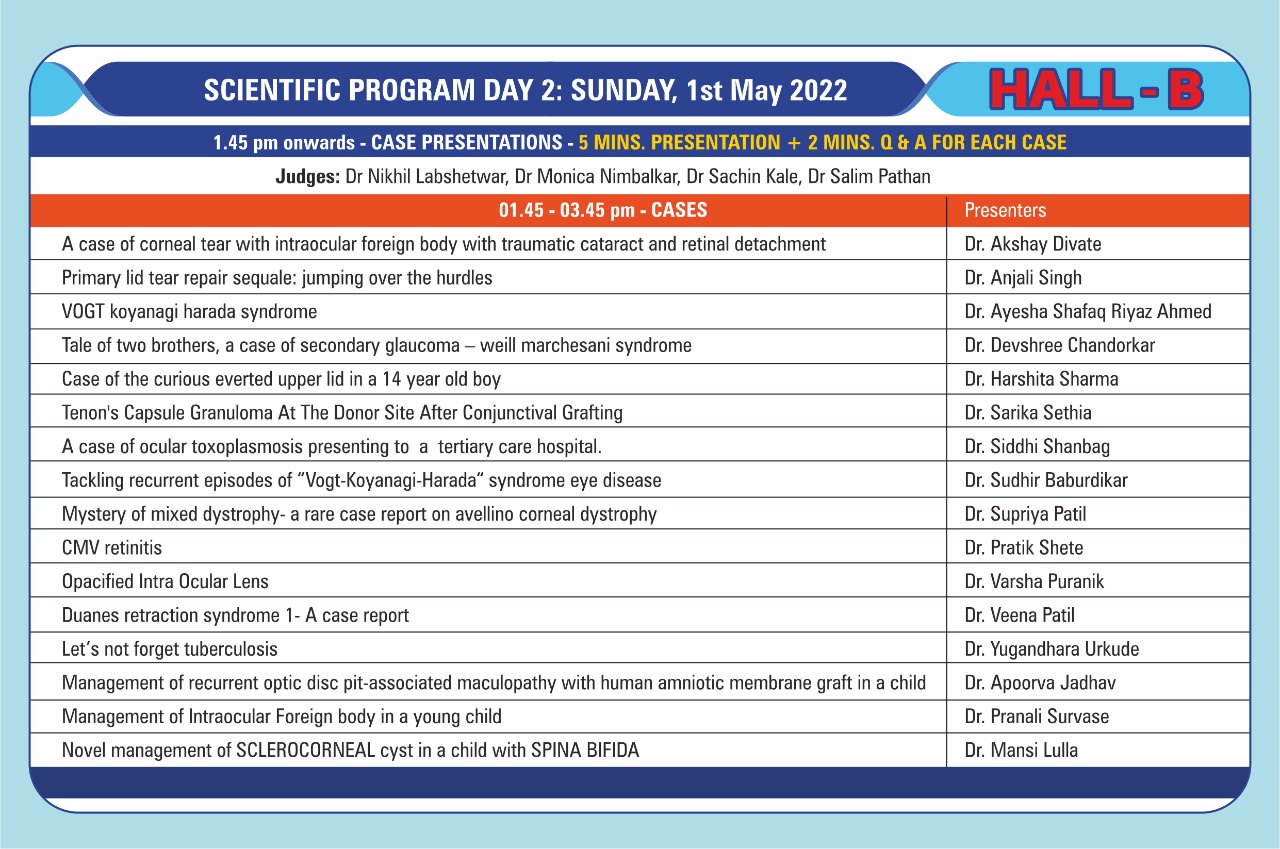 Faculty
---
Registration
---